Books, eBooks and audio books


Featured books


"If dying is not oppression, my knowledge that I am going to die will no longer oppress me. Instead of making me feel melancholy it will expand and deepen me."
~ Johann Christoph Hampe

Science and Parascience: A History of the Paranormal 1914-1939 by Brian Inglis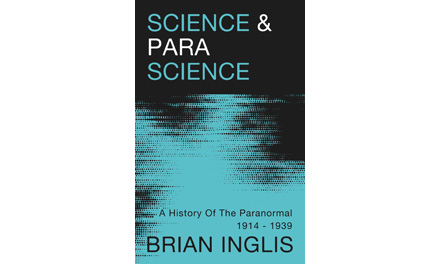 BACK IN PRINT! Science and Parascience is a history of psychical research between1914 and 1939. It's a sequel to Natural and Supernatural: A History of the Paranormal from the Earliest Times to 1914. This book explores the phenomena of mediumship, spontaneous cases and experimental investigations during WWI and the post-war period, in the UK, USA and European continent. Read more...

Feature articles
Dying Before We Die by Johann Christoph Hampe


It happens at some time or other to everyone who is wide-awake and aware. We are overwhelmed by it on a particularly fine spring day perhaps, and at the latest when we reach middle age. We always knew, but now it's gunpowder: there in front of us is the big black pit into which all life is ultimately going to disappear. It's not only all the other people—the people in the 'deaths' column. I am going to have to die myself. Who knows when? But because I don't know, death is already part of the present.

Writer, Medium, Suffragette, Spy? The Unseen Adventures of Geraldine Cummins by Wendy E. Cousins


On 7th November, 1941, at the American Legation in Phoenix Park, Dublin, a most unusual reunion took place. Only Cummins and Gray were present and at that meeting, via automatic writing, Geraldine transmitted messages purporting to come from President Roosevelt's late mother, who had died a few months earlier, from former President Theodore Roosevelt and also from Arthur Balfour, former British Prime Minister and yet another SPR past President

Spirit Attachment and Possession by Stafford Betty


A new breed of therapist is healing the mentally ill not with talk and drug therapy, but by releasing troublesome or malevolent spirits—most of them human in a former physical life—who have attached themselves to their victims. I am not talking about religious healers like the Christian "deliverance minister" Francis McNutt, but secular healers, some of them licensed psychiatrists or psychologists, who have discovered, often by accident, that this new therapy works better than what they learned in medical or graduate school.
What the Spirits Say on the Abortion Issue by Michael Tymn: With the United States Supreme Court reversing a prior decision in favor of abortion rights, the country is further dividing itself and there is much self-righteousness on both sides. I don't want to get… Read more
12 Possible Reasons why Thomas Edison Failed to Communicate After Death by Michael Tymn: A recent television program dealing with mysteries of the unknown featured a story about the great inventor Thomas Edison giving the famous mentalist Joseph Dunninger 10 words that he would attempt to… Read more
A Longing After Immortality by Michael Tymn: Much has been said of the moral value of the idea of immortality both as a warning to prospective evil-doers, and as a support to those who must endure present wrong. It is, distinctly, in these ways a… Read more
Canadian Physician Informed: "We Do Not Die" by Michael Tymn: Due to failures of certain researchers to grasp the anomalies of mediumship, including the research involved with the mediums Mina Crandon, aka Margery, George Valiantine, and Rudi Schneider, during the… Read more