Books, eBooks and audio books


Featured books


"So far as I have been able to ascertain, this Messenger of Love and Mercy meets all men when they die. In this there is no distinction made between the saved and the lost, and the Messenger is sent alike to all. But the lost have not the faculty to see him. The saved not only profit by his counsels, but feel him, and know he is with them."
~ After Death: Letters from Julia by W. T. Stead

Poltergeist Parallels and Contagion by Darren W. Ritson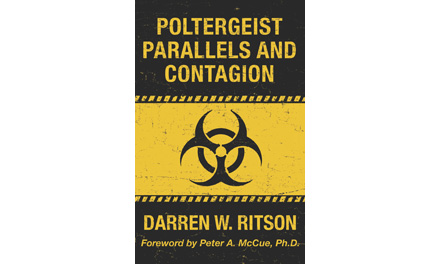 REVISED EDITION! WITH A FOREWORD BY PETER McCUE, Ph.D. More than fifteen years after the famous South Shields Poltergeist case of 2006, and its well-received book, The South Shields Poltergeist: One Families Fight Against an Invisible Intruder Darren W. Ritson brings you Poltergeist Parallels and Contagion, a fascinating revised and updated study of the poltergeist enigma. Read more...

Feature articles
Know Thyself: The Existential Senses By Kurt Leland


The first step in becoming a multidimensional human is developing our existential inner senses. These senses ground us in our personal identity. When we know our true identity, we can get closer to the Source through the environmental and kinesthetic inner senses and open up to deeper levels of union with other beings through the relational inner senses.

After the Border Has Been Crossed by W. T. Stead


"After the Border Has Been Crossed" Although my communications with Julia have been more or less regular, for the last five years they been chiefly about matters in which I have been personally interested, and for nearly two years abstained from questioning her as to her life on the other side. In one of the last letters that she wrote, she excused herself from writing further at that time. She said she felt that it was almost a presumption for her to describe a country in which she had made so brief a, sojourn.

Abduction: The Next Generation by John E. Mack


"If you keep asking them [the beings] questions, they keep reforming the thing in such a way that the questions get more provocative but can't quite be answered. . . . If you start saying, "Well, they are aliens and they're from this planet," you're lost. . . . I've often been in situations where the question has been impossible to live with. You can't not answer it, and you can't answer it either. And there you have it.
Dealing with Pascal's Wager on Life After Death by Michael Tymn: "We all die," is the subject line of a recent email sent by the Secular Student Alliance. The message following the subject line urges members to leave a donation – a legacy – that will make the world… Read more
On Absolute Certainty of Life After Death by Michael Tymn: Upon noting in the introduction of my book, "No One Really Dies," that I professed my belief in life after death at 98.8% certainty, Bob Ginsberg of the Forever Family Foundation asked me, during an interview… Read more
A Mediumship Mystery: Who's Sarah? by Michael Tymn: When, in 1939, Charles J. Seymour, a British journalist, undertook an investigation of mediums, he expected to expose "the quackery" in the field. As it turned out, however, he discovered that there were… Read more
How a Dead Author Finished His Books by Michael Tymn: When Frank R. Stockton died in 1902, he left a legacy of 23 volumes of stories for adults and children. His first book, "Ting-a-Ling," a children's book, was published in 1870. His most famous book, "The… Read more