Books, eBooks and audio books


Featured books


All dogmas, from the beginning of time, have grown from man's own fear of the kingdom, which he is permitted to inherit.
Lucifer/Eileen J. Garrett

Call me Lucifer: Dialogues with a Noble Stranger by Eileen J. Garrett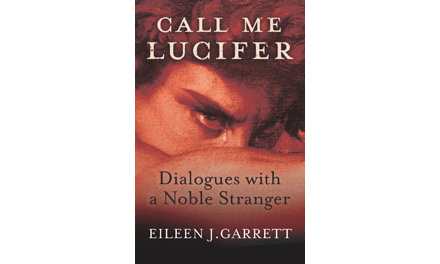 Beginning in her early childhood, the world-famous trance medium and grande dame of parapsychology Eileen J. Garrett had numerous encounters with an entity she called the "Noble Stranger." When she asked his identity one day, this mysterious figure responded, "You may call me Lucifer." Call me Lucifer: Dialogues with a Noble Stranger, features Garrett's writings about her encounters with this Noble Stranger, and reflections on her intellectual "duels with her Devil." The book includes extensive verbatim transcripts of Lucifer's communications with Garrett, together with Lucifer's Compendium of Guidance. Read more...

Feature articles
Twin Telepathy: A Daft Question by Guy Lyon Playfair
Early in the evening of 27 November 1975, the writer and television personality Ross McWhirter was shot in the head and chest by two gunmen on the doorstep of his north London home. He was rushed to hospital, but was declared dead on or shortly after arrival, before his identical twin brother Norris could reach his bedside. The murder made the front pages of the following day's newspapers, for the McWhirters, editors of the Guinness Book of Records, were probably Britain's best known pair of twins after the notorious criminal Kray brothers (of whom more later). When I heard the news on the radio that night I found myself wondering if there was any truth in the claim that twins could pick up each other's thoughts and feelings at a distance?
Joan of Arc and Winston Churchill: Charmed Lives and Higher Power


The description of somebody as 'bearing a charmed life' has long lost its impact, but it certainly applied to Churchill. He knew it, and he attributed it to a protector. 'I sometimes have a feeling - in fact I have it very strongly - a feeling of interference, ' he told a gathering of miners in 1943. 'I want to stress it. I have a feeling that some guiding hand has interfered. '

"Breakthrough" by Konstantin Raudive: An Introduction by Peter Bander


The picture that now emerged was fairly clear: Dr. Raudive (through the work of a Swedish author Friedrich Jurgenson) had encountered the phenomenon of voices which appeared on recording tapes, apparently without human intervention, and could be played back at choice. These voices had certain characteristics but, although twice the speed of normal human speech, could be clearly understood. Further investigation had shown that the voices did not appear at random but seemed to respond to invitation to manifest themselves.
When the U. S. Senate Jested Over Spirits by Michael Tymn: In April 1854, a petition by some 15,000 people calling themselves "memorialists" requested the United States Senate and the U.S. House of Representatives to appoint a scientific commission to conduct… Read more
Spirit Communication issues as explained by Sir Oliver Lodge by Michael Tymn: On October 18, 1929, Sir Oliver Lodge, a distinguished British physicist and pioneering psychical researcher, delivered the first Frederic W. H. Myers Memorial Lecture to the Society for Psychical Research… Read more
When Tables Attacked People: A Life After Death Situation by Michael Tymn: Some of the mediumistic phenomena of yesteryear were "absurd," as Professor Charles Richet, the 1912 Nobel Prize winner in medicine, put it. Nevertheless, he added, some were true, even if they were absurd.… Read more
Is "Speaking in Tongues" Evidence of a Spirit World? by Michael Tymn: There are some stories so mindboggling, so weird, so utterly out of the norm, that people just shrug them off and give them no heed, seemingly assuming that they are pranks of some kind. The rational mind… Read more