Books, eBooks and audio books


Featured books


"If dying is not oppression, my knowledge that I am going to die will no longer oppress me. Instead of making me feel melancholy it will expand and deepen me."
~ Johann Christoph Hampe

The Cosmic View: The Teachings of a Catholic Mystic by Andrew Glazewski with Paul Kieniewicz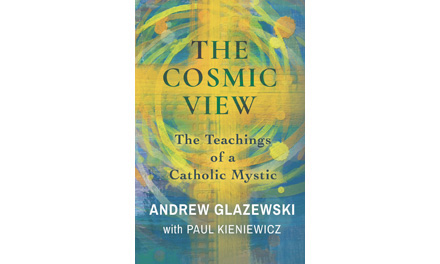 In The Cosmic View, Andrew Glazewski – much loved priest and mystic, introduces us to a vision of who we essentially are – cosmic beings, beyond space and time. In the final lectures he gave on Iona, a small island off the West coast of Scotland, Andrew introduces exercises that allow us to experience ourselves as infinite, far beyond the physical human body. Read more...

Feature articles
A Glimpse of Hell by Michael Tymn


"Hell is a thought region," Thomas Dowding communicated on March 17, 1917. "Evil dwells there and works out its purposes. The forces used to hold mankind down in the darkness of ignorance are generated in hell! It is not a place; it is a condition. The human race has created the condition."

After Death: Private Dowding in the Wilderness by Wellesley Tudor Pole


In the introduction to "Private Dowding:The personal story of a soldier killed in battle, Wellesley Tudor Pole wrote: On Monday, 12th March 1917, I was walking by the sea when I felt the presence of someone. I looked round, no one was in sight. All that day I felt as if someone were following me, trying to reach my thoughts. Suddenly I said to myself, 'It is a soldier. He has been killed in battle and wants to communicate.'

Deceased Art Dealer killed on RMS Lusitania during WWI Communicates From the Afterlife


Lane, 39 at the time of his death, was an art connoisseur and director of the National Gallery of Ireland in Dublin. He was transporting lead containers with paintings of Monet, Rembrandt, Rubens, and Titian, which were insured for $4 million and were to be displayed at the National Gallery. It was reported by survivors that Lane was seen on deck looking out to Ireland before going down to the dining saloon just before the torpedoes struck.
A Spirit Explains Ectoplasm by Michael Tymn: In the February 1905 issue of "The Annals of Psychical Science," Ernest Bozzano, an Italian psychical researcher, offers an article titled "A Defence of William Stainton Moses." It is in response to comments… Read more
The Balance Problem in Weighing the Afterlife Evidence by Michael Tymn: Over the years, I have posted 20 biographies and articles about various psychic phenomena at the PSI Encyclopedia website, which is sponsored by the Society for Psychical Research (SPR). They include bios… Read more
World War One from the Perspective of an "Angel" by White Crow: "Letters from a Living Dead Man: The Anthology" by the poet Elsa Barker, is an anthology of 135 letters "dictated" by a deceased entity known as "X" who began communicating with Barker in Paris in or around… Read more
A More Comprehensive Look at Trance Medium, Leonora Piper by Michael Tymn: In my 2013 book, "Resurrecting Leonora Piper," I attempted to make a case for the spirit and survival hypothesis, i.e., that consciousness survives death in another realm of existence sometimes called… Read more