Books, eBooks and audio books


Featured books


"I never worry about the future because it's silly."
~ Teddy, aged 6

Till Death Don't Us Part: A True Story of Awakening to Love After Life by Karen Frances McCarthy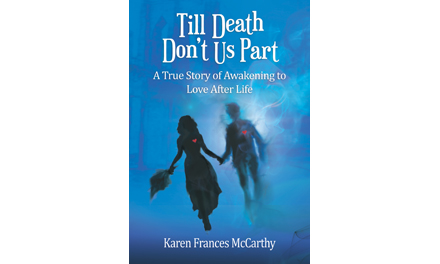 Former political and war correspondent, Karen Frances McCarthy, was on assignment when she received the news that her partner had suddenly died in New York. Skeptical by nature and numbed by the tragedy, she spiraled into a deep state of grief about never communicating with him again … until he actually did. Read more...

Feature articles
REINCARNATION: Ten Things That Suggest Past Life Existence by George Moss


In any serious discussion of the subject of 'past lives', the acceptable evidence is clearly a first priority. So here is presented a list of major evidential sources. But what exactly is meant by 'evidence'?

The Reason for Suffering by Silver Birch


"We point to a law that is a law," he declares, "a law that has always operated, a law that will always operate because the Eternal Mind is responsible for its being.

"The Prison of the Senses" by Frederic Myers via Geraldine Cummins


Your present surroundings are, in a sense, your creation, in that you are mentally so unemancipated, your nerves and senses convey to you your perception of life. If you were capable of focusing your ego or daily consciousness within your deeper mind, if in short you trained yourself to pass into a thought compound from which form, as the senses convey it, were absent, the material world would vanish.
Quoting Distinguished Scientists and Scholars on Survival by Michael Tymn: It wasn't long after the birth of modern Spiritualism in 1848 that scientists and scholars began investigating the phenomena. Many of them started out with the intent of showing that all mediums were charlatans,… Read more
D. D. Home: Divine Music from a Moustache? by Michael Tymn: In the August 1860 edition of "Cornhill" Magazine, Robert Bell, a journalist, reported on his attendance at a séance with the famous medium Daniel Dunglas Home. He wrote of seeing a large hand floating… Read more
Two Priests, Three Dreams, Two Continents by Michael Cocks by Michael Cocks: This blog is about three very interesting dreams of the Rev. Joakim Thoreson, a priest of the Church of Sweden in Gothenburg, a friend of long standing. As Joakim is a priest, let me abandon any "academic"… Read more
10 Lessons Not Offered in Sunday School or Science 101 by Michael Tymn: Upon discovering my book, "The Afterlife Revealed," at an Internet bookseller, a long-lost friend sent an email to me, informing me that his wife was dying and that he was looking for a good book about… Read more