Books, eBooks and audio books


Featured books


"We are all made of energy, Seamus, and all energy is connected. That is how things happen in this world. Deep down you know this, all humans do. However, over time, you— when I say you I mean humans—have used fewer and fewer of your psychic senses and, as a result, today many humans don't even acknowledge they exist."
A Dog's View of Love, Life, and Death

A Dog's View of Love, Life, and Death by J. R. Archer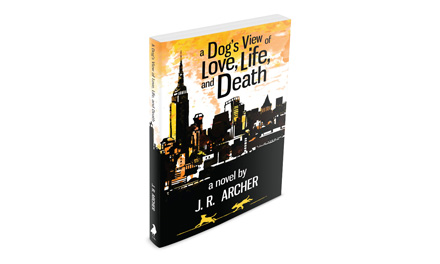 In A Dog's View of Love, Life, and Death, human beings, content they know the answers to life's big questions, continue making the same mistakes time and time again. Dogs, being their closest non-human companions, and knowing a little more than humans think they know, assist them discreetly with their evolution of consciousness. Read more...

Feature articles
From "The Magus" by John Fowles


Then there was no clearly situated and environmented self; there was the star, not closer but with something of the isolation a telescope gives; not one of a pattern of stars, but itself, floating in the blue-black breath of space, in a kind of void.

Book and newspaper tests


Of all the evidence gathered supporting communication with spirits, book and newspapers tests rank near the very top, says Michael Tymn.

"From Self to Cosmic Consciousness" by Richard M. Bucke


I . . . If we are right in [the] assumption [that human evolution has not ceased] new faculties will from time to time arise in the mind as, in the past, new faculties have arisen.
Author-Publisher Tells of Unexplained Transformation by Michael Tymn: In his recently released book, A Dog's View of Love, Life, and Death, Jon Beecher, who uses the pen name J. R. Archer, has Rosie, an orphaned mongrel, telepathically explain to Seamus McGarry, a dying… Read more
Stephen the Martyr asks, What is truth? by Michael Cocks: Stephen. [The truth is that] we are here alive, able to move, communicate and reproduce. This is truth. The sun shines daily over all the earth. This is truth. The rain brings us the essential water for… Read more
Nobel Prize Winner Witnessed Materializations by Stafford Betty: Winner of the 1913 Nobel Prize in Medicine, Dr. Charles Richet (1850-1935) was a physiologist, chemist, bacteriologist, pathologist, psychologist, aviation pioneer, poet, novelist, editor, author, and… Read more
Science, Facts, Akashic Records. by Michael Cocks: In our on conversations with the spirit of Stephen the Martyr, Olive asked: Can you explain in a way that a scientifically minded person can understand how the spirit survives death? Read more