Books, eBooks and audio books


Featured books


"If you are mindful of death, it will not come as a surprise — you will not be anxious. You will feel that death is merely like changing clothes. Consequently, at that point you will be able to maintain your calmness of mind. "
~ Dalai Lama

Spirits, Gods and Magic: An Introduction to the Anthropology of the Supernatural by Jack Hunter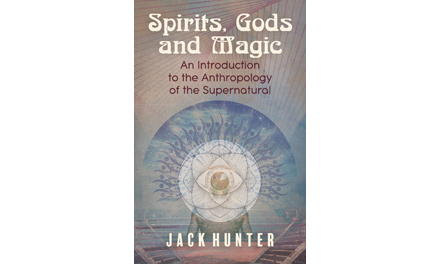 BACK IN PRINT! NOW AVAILABLE IN PAPERBACK. Across the globe and through time, diverse cultures have developed elaborate systems for understanding and interacting with strange forces and invisible beings. Since the nineteenth century anthropologists have theorised about the nature of the extraordinary experiences and beliefs recounted to them by their fieldwork informants, at home and abroad. Spirits, Gods and Magic is an introduction to the anthropology of the supernatural. Read more...

Feature articles
REINCARNATION: Ten Things That Suggest Past Life Existence by George Moss


In any serious discussion of the subject of 'past lives', the acceptable evidence is clearly a first priority. So here is presented a list of major evidential sources. But what exactly is meant by 'evidence'?

The Reason for Suffering by Silver Birch


"We point to a law that is a law," he declares, "a law that has always operated, a law that will always operate because the Eternal Mind is responsible for its being.

"The Prison of the Senses" by Frederic Myers via Geraldine Cummins


Your present surroundings are, in a sense, your creation, in that you are mentally so unemancipated, your nerves and senses convey to you your perception of life. If you were capable of focusing your ego or daily consciousness within your deeper mind, if in short you trained yourself to pass into a thought compound from which form, as the senses convey it, were absent, the material world would vanish.
Before Huxley & Seth: "The Master" by Michael Tymn: It was in early 1897 that George Wright, then living in Titusville, Pennsylvania and teaching chemistry at nearby Meadville High School, began studying paranormal phenomena by sitting in mediumship circles.… Read more
Stories of My Past Experiences of Synchronicity by Michael Cocks: A reader has drawn my attention to a series of valuable meditations on "Synchrodestiny" by Deepak Chopra. (I provide a link to one of them at the end of this blog, so that it can be experienced). He invites… Read more
Scientists Who Don't Know That Earth Exists by Michael Tymn: When it comes to the subject of life after death, some people are content to shrug it off and flippantly comment, "Well, we'll all know some day, won't we?" My response to that is, "Maybe not as soon as… Read more
Where is God in the Pandemic? by Michael Tymn: The pandemic has ignited another battle between the philistines of atheism and those of evangelical religions. The atheists – more properly, the nihilists – see the God of religion as a mad puppeteer,… Read more