Books, eBooks and audio books


Featured books


If they say to you, "Whence have you come?" Tell them, "We have come from the Light, the place where the Light came into being through Itself alone."
~ Jesus: The Gospel of Thomas

Portraits From Beyond: The Mediumship of the Bangs Sisters by N. Riley Heagerty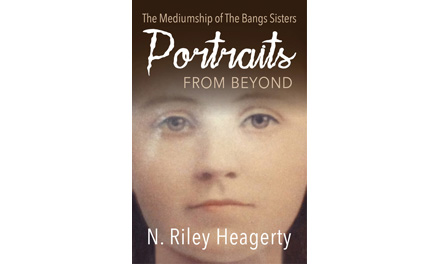 Within the little known 'Century of Wonders' between 1848 and 1948 in America, the physical phenomena manifesting in the séance rooms of the great psychic mediums baffles description. Two of its most famous mediums and yet, most vilified by the conjurers and critics of that day, were the Bangs Sisters, May and Elizabeth, of Chicago. Read more...

Feature articles
The Life Review by Michael Tymn


After many years of murdering, raping, plundering, and pillaging with malice and forethought, twin brothers Jed and Ned were finally stopped by the police. Jed was shot and killed instantly, while Ned was apprehended and sent to prison for life. During his confinement, Ned "found" God and repented.

The Cell, the Soul and "Reincarnation by Michael Cocks


The renowned Rev. Dr Leslie D. Weatherhead makes a great number of interesting points in his book The Christian Agnostic (1965) regarding a Christian view of reincarnation. He remarks that Jesus is quick to correct error but his silence is noted when corrective speech would have been so easy on the occasion when our Lord Himself asked of His disciples: "Who do men say that the Son of Man is?" and they said, "some say John the Baptist, some say Elijah, and others Jeremiah or one of the prophets" [Mt 16:14, Mk 6:15, Lk 9:8-9] "Is it not extraordinary that He did not tell them not to talk nonsense?"

Black Elk's out-of–body-experience


"After awhile I began to feel very queer. First, my legs seemed to be full of ants. I was dancing with my eyes closed, as the others did. Suddenly it seemed that I was swinging off the ground and not touching it any longer. The queer feeling came up from my legs and was in my heart now. It seemed I would glide forward like a swing, and then glide back again in longer and longer swoops. There was no fear with this, just a growing happiness.
Life After Death: If I could keep only 30 books by Michael Tymn: After reading my last blog post about the mediumship and psychical research of yesteryear and why I value it so highly, a friend suggested that I recommend books from that era. I started to make a list… Read more
We shall not cease from exploration by Michael Cocks: We shall not cease from exploration, and the end of all our exploring will be to arrive where we started and know the place for the first time. ~ T. S. Eliot Read more
15 Reasons Why We Keep Reinventing the Wheel? by Michael Tymn: Every now and then, someone asks why I write so much about the mediumship and psychical research of a hundred or more years ago and not more about the research going on today. I explain that I believe… Read more
Amazing Materializations Reported by Michael Tymn: In her 1893 book, "There is No Death," now available on Kindle, Florence Marryat, (below) a popular British author, journalist, editor, and playwright, tells of observing numerous séances with physical… Read more