Books, eBooks and audio books


Featured books


Whoever searches must continue to search until they find. When they find, they will be disturbed; and being disturbed they will marvel and reign over All.
The Gospel of Thomas

The Enigma of Rosalie: Harry Price's Paranormal Mystery Revisited by Paul Adams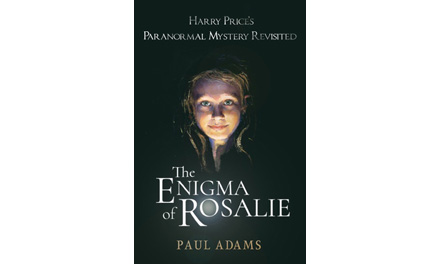 In "The Enigma of Rosalie", Paul Adams, offers the most detailed study undertaken of Harry Price and 'Rosalie'. Extensively researched from public and private collections, this book finally reveals the truth behind one of psychical research's most enduring and engaging mysteries. Read more...

Feature articles
Abduction: The Next Generation by John E. Mack


The alien abduction phenomenon can be defined as the experience of being taken by humanoid beings, usually but not always against the person's will ...

Book and newspaper tests


Of all the evidence gathered supporting communication with spirits, book and newspapers tests rank near the very top, says Michael Tymn.

"From Self to Cosmic Consciousness" by Richard M. Bucke


I . . . If we are right in [the] assumption [that human evolution has not ceased] new faculties will from time to time arise in the mind as, in the past, new faculties have arisen.
We are like children gazing at our image in a pool by Michael Cocks: Further to my previous blog on "Afterlife Teaching From Stephen the Martyr". Read more
Reincarnation: Doing It All Over Again? by Michael Tymn: There was a time when I enjoyed reading books about reincarnation. I was fascinated by the story of Bridey Murphy from the 1950s and by the research carried out by Professor Ian Stevenson, as reported… Read more
The Defamation of Eusapia Palladino by Michael Tymn: My good friend Michael Schmicker, the author of "The Witch of Napoli," a somewhat fictionalized version of the story of Eusapia Palladino, an illiterate Italian medium (1854 – 1918), and I meet with other… Read more
Guarding Against Premature Cremation by Michael Tymn: After recently rereading the account of Dr. George Rodonaia's 1976 near-death experience, I paused to remind my wife that she should wait one week before having my remains cremated. I hope that my consciousness… Read more