Books, eBooks and audio books


Featured books


"Louis Proud's Borderland Phenomena sparkles with brilliance as he explores the edge with skill, insight and care. A wonderful adventure of a book!"
~ Whitley Strieber, best-selling author of Communion

Borderland Phenomena Volume One: Spontaneous Combustion, Poltergeistry and Anomalous Lights by Louis Proud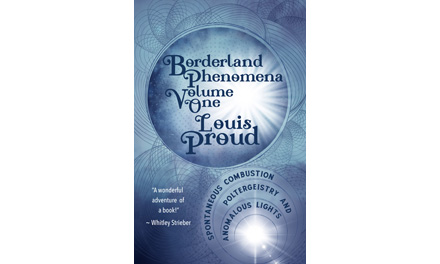 In Borderland Phenomena: Volume One, Proud adopts a richer, broader concept of the natural world, one that views paranormal phenomena not as foreign or magical but as occupying a position on the margins of this reality, in what he refers to as the "borderland." Read more...

Feature articles
Communicators in the afterlife explain how they help the living and the "dead."


In our life in the Summerland we endeavour to help both those who come over to us and also their friends still on earth. Indeed, the two phases of service are inseparable, for those who pass over here are often much distressed, and so unable to progress until they know that those they have left behind are being helped from this side. So we often make excursions to the earth plane for this reason.

Pre-Existence, Reincarnation and Karma by Raynor C. Johnson


It is probably true to say that a number of my readers have already reacted to the title of this chapter with some measure of emotional interest or aversion. Some people seem curiously and almost instinctively interested in these topics, others, frequently religious-minded people, feel antagonistic, as though some strange pagan faith was subtly menacing their cherished beliefs.

What the Spirits told the Professor


One of the distinguished scientists of yesteryear featured in my book, The Articulate Dead, is Dr. Robert Hare, a professor of chemistry at the University of Pennsylvania during the 19th Century. Like most of the other scholars and scientists investigating mediumship, Hare started out as a disbeliever and expected to debunk mediumship.
Is There a Heaven in Judaism? by Michael Tymn: In her recently released book, "Changed in a Flash," Elizabeth Krohn laments the fact that her Jewish faith did not prepare her for her near-death experience and had no answers for her after it took place. Read more
The story behind Afterlife Teachings of Stephen the Martyr: Part 4: The Twelve search continues by Michael Cocks: In the previous blog I described how Stephen invited us to choose Twelve. As the number of people joining in our conversations with him was often about twelve, we thought we were being invited to choose… Read more
Beware: This Blog Could Encourage the Activity of Demons by Michael Tymn: A friend of mine, a born-again Christian, is concerned that I'm going to hell if I continue believing in things I write about at this blog, and to the extent that I am passing on some of it to innocent… Read more
The story behind Afterlife Teachings of Stephen the Martyr: Part 3: The Search for the Twelve by Michael Cocks: In preparing my book, "Afterlife Teachings from Stephen the Martyr," I chose those conversations I thought to be the most helpful to those who read the book. Read more