Books, eBooks and audio books


Featured books


Again, the kingdom of heaven is like unto a merchant man, seeking goodly pearls: Who, when he had found one pearl of great price, went and sold all that he had, and bought it.
~ Matthew 13:45-46

Intruders: The Incredible Visitations at Copley Woods by Budd Hopkins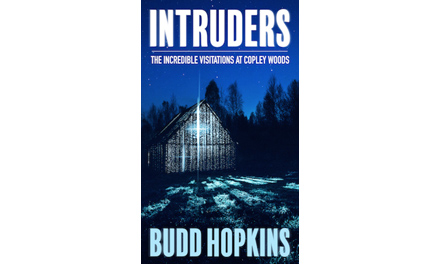 Back in print! First published in 1987, when it spent four weeks on the New York Times Best Seller list, Intruders remains one of the most powerful and influential books ever written on the controversial subject of alien abduction. Building on the evidence presented in his seminal 1981 work, Missing Time, Budd Hopkins here focuses on the remarkable case of "Kathie Davis," a young woman from rural Indianapolis whose life was changed forever after a shattering, face-to-face encounter one summer night with non-human entities. Read more...

Feature articles
Proof of Survival by Lord Dowding


I think that "Raymond" is a very important book because its main purpose appears to be to convey to the world proof of human survival after death. This proof is conveyed by the publication of a series of messages from Raymond Lodge, the son of Sir Oliver Lodge, the famous scientist and author of the book.

The Cell, the Soul and "Reincarnation by Michael Cocks


The renowned Rev. Dr Leslie D. Weatherhead makes a great number of interesting points in his book The Christian Agnostic (1965) regarding a Christian view of reincarnation. He remarks that Jesus is quick to correct error but his silence is noted when corrective speech would have been so easy on the occasion when our Lord Himself asked of His disciples: "Who do men say that the Son of Man is?" and they said, "some say John the Baptist, some say Elijah, and others Jeremiah or one of the prophets" [Mt 16:14, Mk 6:15, Lk 9:8-9] "Is it not extraordinary that He did not tell them not to talk nonsense?"

An Hour in Purgatory by Albert Pauchard


MY dear friend, I heard you say a few moments ago something like: Scoriae.... I know that for my part I have quite a lot to burn and I am prepared for it. But that such a good man like him should have had so many, is almost inconceivable!
Is Einstein Still Laughing? The Strange Case of Rudi Schneider by Michael Tymn: "I could find no evidence of fraud or trickery, and, while retaining an alert and critical attitude of mind throughout, I had a strong feeling of some mysterious power working from within the cabinet,… Read more
Examining the Fear Factor on the "Titanic" by Michael Tymn: It is difficult to measure the fear factor on the "Titanic" during the first two hours following its collision with an iceberg, because the preponderance of testimony suggests that very few of the passengers… Read more
An Easter Message: Embrace the Discomfort by Michael Tymn: I had a "foolish" dream the other night. I dreamt it was April Fool's Day and I was pretending to be a priest or minister of some kind while giving a sermon for this coming Sunday, Easter Sunday. I remember… Read more
Absurd, If a Truth Can Be Absurd by Michael Tymn: As discussed in Chapter 12 of my current book, "No One Really Dies," the "Paraffin Hands Case" has gone down in the annals of psychical research as one of the most, if not the most, convincing case… Read more