Books, eBooks and audio books


Featured books


"Nothing in my work on UFO abductions has surprised me as much as the discovery that what is happening to the earth has not gone unnoticed elsewhere in the universe."
~ John E. Mack

Intruders: The Incredible Visitations at Copley Woods by Budd Hopkins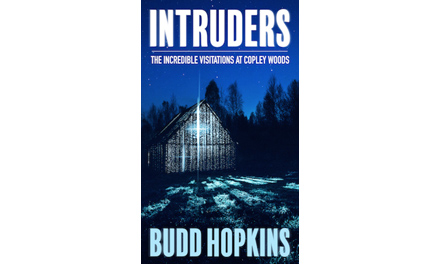 Back in print! First published in 1987, when it spent four weeks on the New York Times Best Seller list, Intruders remains one of the most powerful and influential books ever written on the controversial subject of alien abduction. Building on the evidence presented in his seminal 1981 work, Missing Time, Budd Hopkins here focuses on the remarkable case of "Kathie Davis," a young woman from rural Indianapolis whose life was changed forever after a shattering, face-to-face encounter one summer night with non-human entities. Read more...

Feature articles
Proof of Survival by Lord Dowding


I think that "Raymond" is a very important book because its main purpose appears to be to convey to the world proof of human survival after death. This proof is conveyed by the publication of a series of messages from Raymond Lodge, the son of Sir Oliver Lodge, the famous scientist and author of the book.

OUR ALIEN, WHO ART IN HEAVEN by Chris Rutkowski


Of the many different cores around which a cult can form, possibly the most curious is the phenomenon of UFOs. Beyond the ostensibly pragmatic issue of whether or not aliens are indeed responsible for UFO sightings, there is a huge volume of discussion in formal and fan literature (and online in social media forums) regarding the interpretation of UFO reports as personal encounters with alien beings―physical and/or ethereal. In fact, such subjective discourse has almost completely supplanted any rigorous attempts to study the subject with anything resembling scientific methodology.

Abduction: The Next Generation by John E. Mack


The alien abduction phenomenon can be defined as the experience of being taken by humanoid beings, usually but not always against the person's will ...
Examining the Fear Factor on the "Titanic" by Michael Tymn: It is difficult to measure the fear factor on the "Titanic" during the first two hours following its collision with an iceberg, because the preponderance of testimony suggests that very few of the passengers… Read more
An Easter Message: Embrace the Discomfort by Michael Tymn: I had a "foolish" dream the other night. I dreamt it was April Fool's Day and I was pretending to be a priest or minister of some kind while giving a sermon for this coming Sunday, Easter Sunday. I remember… Read more
Absurd, If a Truth Can Be Absurd by Michael Tymn: As discussed in Chapter 12 of my current book, "No One Really Dies," the "Paraffin Hands Case" has gone down in the annals of psychical research as one of the most, if not the most, convincing case… Read more
Boston Mayor Describes Afterlife Conditions by Michael Tymn: While visiting the office of the Society for Psychical Research in Boston during February 1888, Anne Manning Robbins met Dr. Richard Hodgson, who, at the time, was interviewing various people who had had… Read more