Books, eBooks and audio books


Featured books


"If you are mindful of death, it will not come as a surprise-you will not be anxious. You will feel that death is merely like changing clothes. Consequently, at that point you will be able to maintain your calmness of mind"
Dalai Lama

In Times of War: Messages of Wisdom from Soldiers in the Afterlife edited by Jonathan Beecher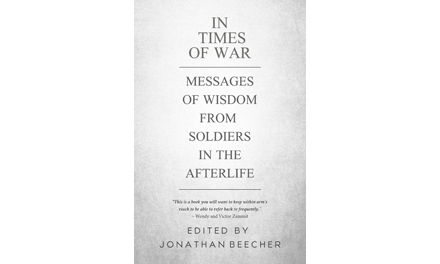 In the first of a series of White Crow Anthologies, In Times of War: Messages of Wisdom from Soldiers in the Afterlife documents conversations with soldiers who purport to have been near death or killed as a result of war. Read more...

Feature articles
The mystery of Patience Worth


Over 24 years, Patience Worth dictated books, short stories, plays and poems, through the mediumship of a woman in St Louis, Missouri. Michael Tymn investigates.

Further Evidence of Survival After Death by Sir William Barrett


Some years ago I was staying at a friend's house in the country, which I will call Hawthorn Manor, and found that my hostess, Mrs. E. - the wife of a lawyer holding a responsible official position, and herself a matronly lady of great acumen and commonsense, the centre of a circle of religious and charitable activity - had accidentally discovered that her hand was occasionally impressed by some power she could not control. Long messages, the purport of which were at the time unknown to her, were thus written.

Messages from a fallen soldier: a rumor of angels, Part 1
A heartwarming movie titled 'A Rumor of Angels' was released about six years ago and is an occasional rerun on television. Few people realize that it was based on a true story, although it took place in World War I, not the Vietnam War. The story came from the 1918 non-fiction book, Thy Son Liveth: Messages from a Soldier to his Mother, by Grace Duffie Boylan.
Dealing with 'Doubting Thomas' Syndrome by Michael Tymn: Even though I have long followed the sport of track & field, I shake my head in disbelief when I look at the eight-foot ceiling in my house and try to visualize someone jumping over a bar that high. Yet,… Read more
The story behind Afterlife Teachings of Stephen the Martyr: Part 5: The Twelve search continues by Michael Cocks: "He always knew that my temple was a house of cards" I have already described how Stephen the Martyr, in his role as spiritual director, set us "sitters" in our group the task of "finding twelve." Read more
Awakening 'In Times of War' by Michael Tymn: An abundance of communication from the "Other Side" suggests that many souls are slow to recognize that they have departed the material life. That is, there seems to be a "sleep" or "dream" state that… Read more
Is There a Heaven in Judaism? by Michael Tymn: In her recently released book, "Changed in a Flash," Elizabeth Krohn laments the fact that her Jewish faith did not prepare her for her near-death experience and had no answers for her after it took place. Read more