Books, eBooks and audio books


Featured books


"To enter heaven is to become lifted into a larger consciousness of God, and in this consciousness we possess much more of all those whom we love. We are nearer to you and we often talk together. There is no parting, but only greater unity. No belief in distance and space is possible on the spiritual plane."
-Christ in You

Into the Wider Dream: Synchronicity in the Witness Box by Michael Cocks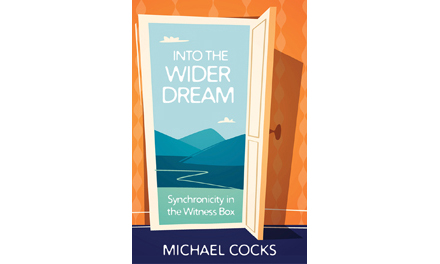 It is probably true to say that all world religions believe that life-changing meaningful coincidences, or synchronicities, are signs that our lives are somehow mapped out, predestined in the world of Spirit. When we experience such meaningful connections we feel good, as if our actions are in harmony with "God's Will" and that our lives are somehow on the right track. Read more...

Feature articles
The Near Death Experience: Evidence of an Afterlife


An interesting interview with Dutch Cardiologist, Pim Van Lommel about his research into Near Death Experiences. Van Lommel's research has been published in the Lancet and he is one of the many credible scientists and physicians whose work has led them to the conclusion that consciousness is primary and not a product of the brain.

The Physician Who Watched Himself Die by Michael E. Tymn


Dr. Wiltse could not recall passing through the abdomen or chest, but he recollected that his "whole self" was collected into his head. He appeared to himself something like a jelly-fish in color and form and remembered thinking that he would soon be free. As "he" emerged from his head, he saw two women sitting at the head of his physical shell and wondered if there was room for him to stand.

The Celestial Hierarchy by Judge Patterson-Hatch via Elsa Barker


I am about to say something which may shock certain persons; but those who are too fond of their own ideas, without being willing to grant others their ideas in turn, should not seek to open the jealously guarded doors which separate the land of the so-called living from the land of the certainly not dead. This is the statement which I have to make: that there are many gods, and that the One God is the sum total of all of them.
What the Advanced Spirits Told a Lawyer! by Michael Tymn: "In conducting my experiments, I have always insisted that they should be done in my own home under such conditions only as I should provide," Edward V. Randall wrote of his more than 700 sittings with… Read more
Open-minded teaching about Spirit and Religion by Michael Cocks: There is, I think, an urgent need for churches, church schools, theological colleges, and other educational institutions, to acknowledge the huge body of records of trustworthy experiences relating to… Read more
The French Revelation: Some Forgotten Treasures Resurrected by Michael Tymn: N. Riley Heagerty, a 53-year-old resident of Buckeye, Arizona, (below) has sat with a number of physical mediums, both in Great Britain and in the U.S. and has witnessed an abundance of physical phenomena,… Read more
Debunking the Debunkers: Living to Living Communication by Michael Tymn: The annals of psychical research and books about mediumship contain a number of cases in which what was initially thought to be a "dead" person communicated through the medium, but it was later determined… Read more