Michael Tymn's blog


Dissecting the Human Aura
Posted on 08 July 2019, 10:13
Professor Robert Hare, one of the earliest psychical researchers, identified two modes giving rise to the various spirit manifestations: "In the one mode, they employ the tongue to speak, the fingers to write, or hands to actuate tables or instruments for communication," he wrote in his 1855 book…

Famous Physicist Explains Spirit Communication Difficulties
Posted on 24 June 2019, 8:47
On October 18, 1929, Sir Oliver Lodge, a renowned British physicist, delivered the first Frederic W. H. Myers Memorial Lecture to the Society for Psychical Research (SPR) in London. Myers, one of the founders of the SPR, had died in January 1901. Lodge, a pioneer in electricity, radio, and the…

Dealing with the Fear of Death
Posted on 10 June 2019, 8:53
As I recently dealt with the possibility of a terminal condition, a friend asked if my conviction that we live on in a greater reality helped me overcome the fear of death. I'd be lying if I were to say that I don't fear death, although it's really more the dying process, not death, per se,…

The "Second Death" – Going into the Light?
Posted on 27 May 2019, 9:42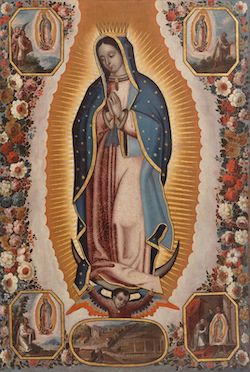 The term "second death" is found in the New Testament "Book of Revelation" four times, two of them referring to it as a "lake of fire" and suggesting…

Was Eva C a medium or a fake?
Posted on 13 May 2019, 8:19
If you put the name "Marthe Béraud" (also known as Eva Carrière or just Eva C) into an Internet search, the chances are that the first thing to pop up will be a Wikipedia entry, and you'll read that she was nothing more than a fraudulent "psychic." If, however, you go on to…

Are They Really 'Signs' from the Other Side?
Posted on 29 April 2019, 8:30
If I happened to be thinking about my deceased brother, Dennis, and came upon a coin on the sidewalk with his birth year on it, I would be amazed and astonished, even flabbergasted, whatever that means, but I would not assume that his spirit somehow read my thoughts and manipulated matter in order…

Why the Titanic Story Fascinates Us
Posted on 15 April 2019, 8:52
As today, April 15, marks the 107th anniversary of the day the Titanic sunk to the bottom of the Atlantic, it seems like a good time to recall that disaster and examine the fascination we have with it. No doubt the many movies made of the disaster, especially the 1997 epic film, play…

My Exploration of the Deepest Part of Hell
Posted on 01 April 2019, 7:59
I had an unbelievable experience recently, one in which a spirit guide gave me a tour of hell. We passed through a number of realms of hell and I witnessed souls who had committed varying degrees of vice and corruption. At the very lowest realm, I had expected to find mass murderers, serial…

Dealing with 'Doubting Thomas' Syndrome
Posted on 18 March 2019, 9:06
Even though I have long followed the sport of track & field, I shake my head in disbelief when I look at the eight-foot ceiling in my house and try to visualize someone jumping over a bar that high. Yet, I know that the world record in the high jump is eight-feet, one-half inch, by Javier…

Awakening 'In Times of War'
Posted on 04 March 2019, 9:18
An abundance of communication from the "Other Side" suggests that many souls are slow to recognize that they have departed the material life. That is, there seems to be a "sleep" or "dream" state that precedes the awareness that the consciousness is no longer in the physical body. "The…
After a Suicide by Sylvia Hart Wright – Now Rita's a very spiritual woman, very religious, and this kind of thing has happened to her a lot. She finally decided she's not crazy, she just sees people after they've died. What she does in response is she prays for them. So she was telling me, "Laura, I really think Dave needs our prayers. I think he's stuck." And that word jumped into my head. I'd completely forgotten my nightmare but that word "stuck" jumped in my head and it really disturbed me. Read here